Marketing Solutions
JEMS Con
Exhibitor Booth Video
JEMS Con Exhibitor Booth Video Showcase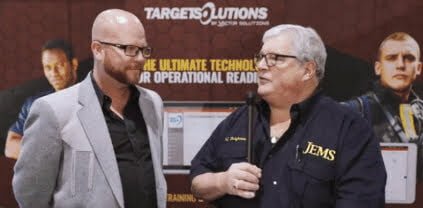 Turnkey. JEM's video team captures your JEMS Conference & Expo booth experience on film! You're on camera telling your sales story. We do all the work, you just show up and tell us what you want.
Stretch your trade show investment beyond the 3 days of the live event.
You narrate or we interview you at the show and record a booth video that is yours to keep.
Deployed after the show to JEMS e-Newsletter Subscribers
Posted on JEMS.com and EMSToday.com until next year's show!
Posted one time on JEMS Facebook Page
After initial deployment, there will be two additional deployments in the JEMS e-newsletter.
Clarion UX Fire & Rescue Group Booth Videos are designed to promote your company's productsand technology. Booth Videos should give viewers a quick overview of your leading products, and communicate your company's dedication of providing life-saving solutions to the fire service and communities that they protect. Your final edited Booth Video will be 2-3 minutes in length.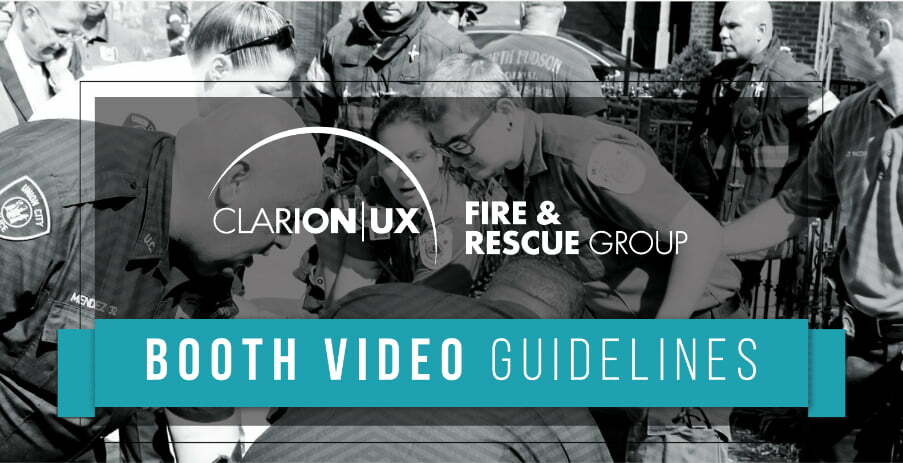 Clarion UX Fire & Rescue Group role:
Will provide an experienced videographer at your booth (at the designated time) with video equipment, lighting andmicrophones.
Will shoot your designated company representative(s) as he/she briefly describes the aspects and benefits of your product(s)
Will shoot B-Roll of products and other activities in your booth to accompany the products described on camera by yourrepresentative
Will spend 20 – 30 minutes (max.) total time in your booth performing their filming responsibilitiesoWill send "rough cut" in approximately 10-14 business days following the event.
Following your approval, will distribute the final version of your Booth Video (along with other Booth Videos) in thededicatede-Newsletter
Will also include your Booth Video in two post-event Weekly e-newsletters
Will post your Booth Video online until the 2022 Show
Your Role:
Your company representative(s) present and prepared at the designated filming time.
Your representative should give a quick description of the product with an emphasis on the benefits to the fire service. Remember your final Booth Video will be 2-3 minutes in length
Have all products being described by your representative available for filming
Provide name & title/role of your representative(s) to be displayed in the Video
Upon receipt of "rough cut" of your Booth Video, please send approval or recommended edits within 48 hours to ensure were main on schedule to deliver the Post-event e-Newsletters and the show website posting
Contact us with any questions...